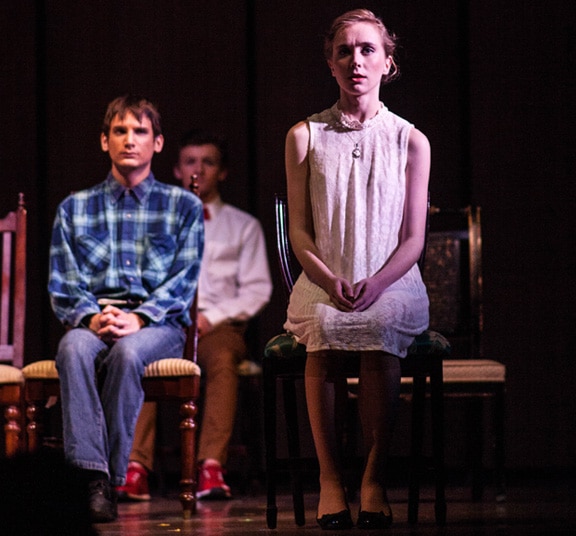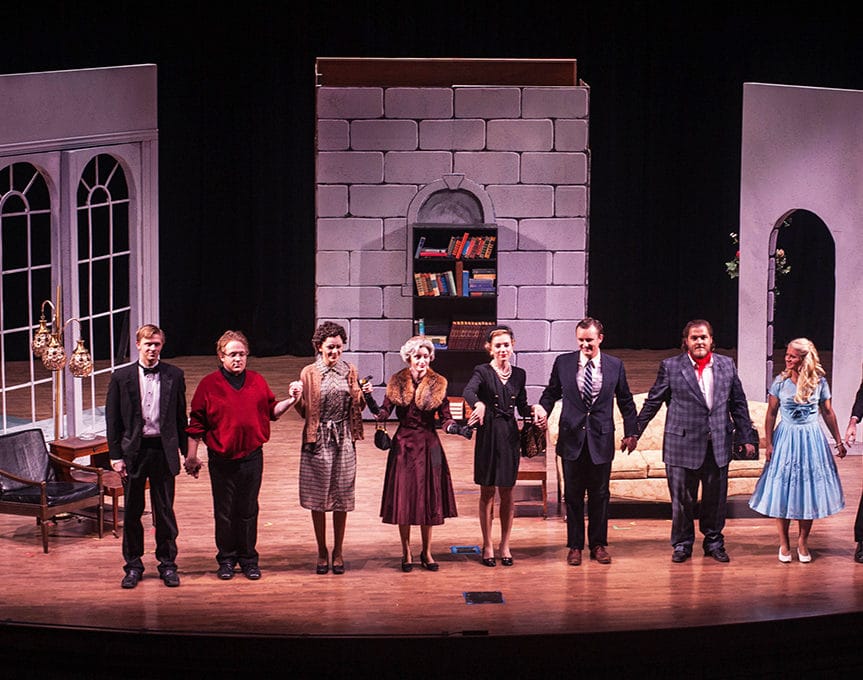 Theatre at Cornerstone University
Stories are told through various mediums. With theatre, you can experience the full range of the human experience—humor, heartbreak, conflict and comedy. Theatre at Cornerstone University seeks to create a space for students to express themselves by presenting truths about the complexities of the human condition onstage.
Our productions include comedies, dramas, classics and modern works. There are plenty of ways to get involved with CU theatre throughout the year with mainstage shows and smaller events at the Theatre House. Whatever your comfort level with performing or participating, CU Theatre offers a way for you to express and challenge yourself.