Facility Rentals

Christ Chapel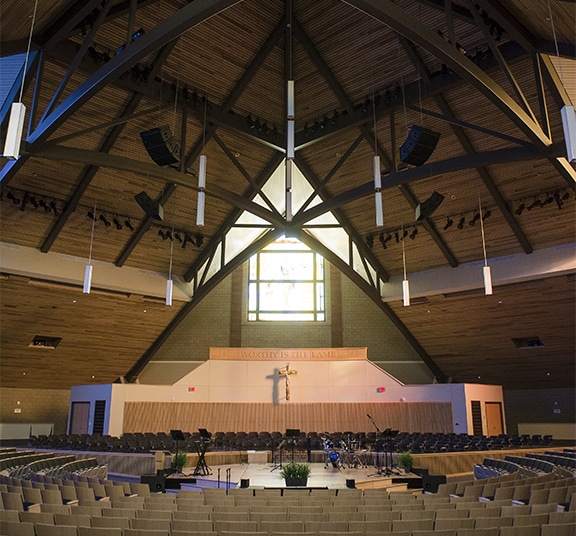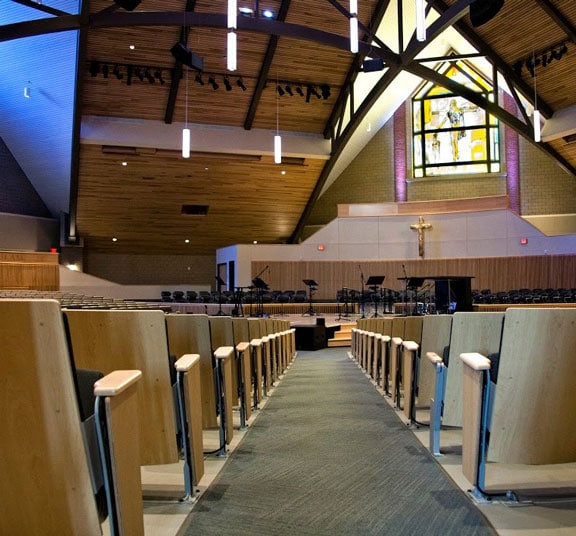 Christ Chapel
Completed in 2015, Cornerstone University's Christ Chapel is one campus's most breathtaking spaces. With 25-foot tall stained glass windows adorning the interior of the space, it has an extremely worshipful presence. Christ Chapel accommodates up to 1,400 people, holding worship concerts, conferences, weddings and more.
This beautiful building was created to reflect God's transcendence and immanence. By combining awe and sacredness, this open space was designed for corporate worship and intentional community. Because of this, events in Christ Chapel are expected to reflect the beliefs and core values of Cornerstone University.
Capacity: 200-1,400 guests
Features: State-of-the-art lighting and technology, four drop-down screens and loose seating behind the stage
Audiovisual Packages: Quoted separately
Events & Hospitality
Hours
MON - FRI: 8 a.m. - 5 p.m.
SAT & SUN: Closed
Want to Learn More About CU?
Connect With CU