Heidi Cece Appointed Vice President of Enrollment at Cornerstone University

Cornerstone University is pleased to announce that Heidi Cece has joined the Cornerstone leadership team as its vice president for enrollment management and marketing. In this new role, Cece will oversee all enrollment for Cornerstone's traditional undergraduate programs, Professional & Graduate Studies and Grand Rapids Theological Seminary.
Cece joins the Cornerstone community after working for 16 years in enrollment at Regent University, where she collaborated closely with Cornerstone's 12th president, Dr. Gerson Moreno-Riaño. During her time at Regent, she served in various admissions roles, including her appointment as associate vice president for enrollment management where she led a team of approximately 200 admissions, advisers and enrollment staff.
"Heidi has a heart for Jesus, a heart for students and is a keen student of detail," said Moreno-Riaño of his colleague and newest cabinet member. "She faithfully served Regent University for almost 20 years. Through her leadership, we saw incredible and mission-centric growth in enrollment, retention and student success. She did great things at Regent, and I know she will continue to do great things at Cornerstone."
Cece is a native of Michigan, having grown up in Eastpointe near Detroit. She holds a Bachelor of Arts in pre-law from William Tyndale College.
Cece is passionate about encouraging students on their academic path and helping them realize their professional goals. She focuses on empowering enrollment staff to work most efficiently and effectively with the education technology, business intelligence and best practices available. She says having a tremendous institution to promote and recruit for makes the work ideal.
As she begins her new appointment, Cece is inspired by Cornerstone's care for its students and will partner with Dr. Moreno-Riaño and the university's staff and faculty to make Cornerstone the premier destination for Christian higher education.
"I am so excited to work with the faculty and staff at Cornerstone," Cece said. "I am passionate about data and learning everything I can about how we can make the institution the best it can be. God has opened doors in order for my family to be here, and I truly believe we have been called here."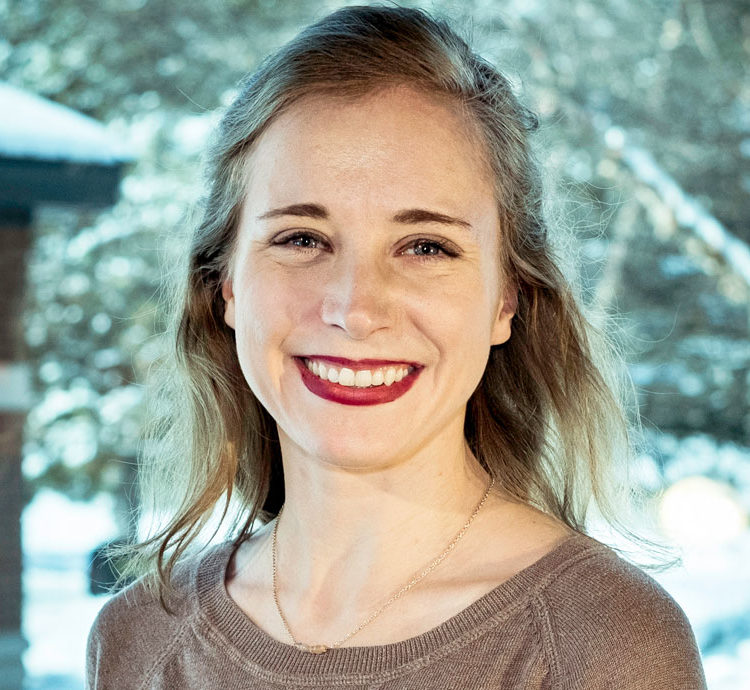 Audrey Wierenga
Audrey Wierenga (B.A. '18) is the copywriter for Cornerstone's Marketing & Communications Office. She graduated from Cornerstone in 2018 with a degree in broadcast communication. Audrey also serves on the Young Alumni Council.
In her spare time, Audrey enjoys working on her own full-length work of fiction, co-hosting a podcast about the Academy Awards and participating in local theatre productions.
Want to Learn More About CU?
Connect With CU