Hilber Publishes New Book on Relevance Theory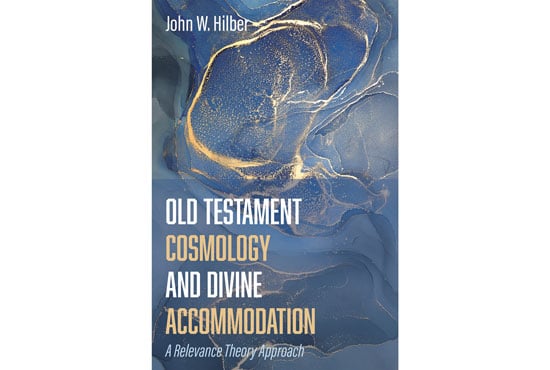 Dr. John Hilber, professor of Old Testament at Grand Rapids Theological Seminary, recently published "Old Testament Cosmology and Divine Accommodation: A Relevance Theory Approach," a book on the difficulties of relating the language of the Bible with what church scholars know about the physical universe. This is Hilber's fifth published book.
"In a sense, this book is the culmination of 40 years wrestling with the question of science and the Bible," Hilber, who received his Bachelor of Science in geology from the University of Washington, said regarding the book.
The main concept of the book examines how scholars who study the relationship between the Bible and the universe typically appeal to what is known as "divine accommodation," the theological principle that God communicates to humanity in a way that humans can understand and respond to. Since God's nature and works are often incomprehensible, He at times utilized simpler modes of communication.
"John Calvin called it 'baby talk,'" Hilber said. "Discussions have been vague about how this works out at a more linguistic level."
Hilber's book applies a more recent model of communication called relevance theory, which tries to explain the communication process beyond encoding and decoding shared messages. Relevance theory also asserts that other elements are involved in communication, like environment and context. Hilber's book explores how this theory may help explain the relationship between the explicit words of the Bible and the broader cognitive environment, such as the cultural and intellectual context of the original audience.
While trying to understand technical linguistics and communicate these theories clearly and concisely was challenging, Hilber also found that relevance theory, while a communication theory, can help scholars and laymen alike understand biblical language about the physical universe as well as read Scripture with a broader understanding of language and theology. This sort of continued growth and scholarship is vital for church leaders and professors.
"Human knowledge is expanding and changing so rapidly," Hilber said. "In order to help leaders of the church discern between what is helpful and what is just fog, we need to continue our own serious study. The day we stop learning is the day our teaching becomes stale."
Want to Learn More About CU?
Connect with CU