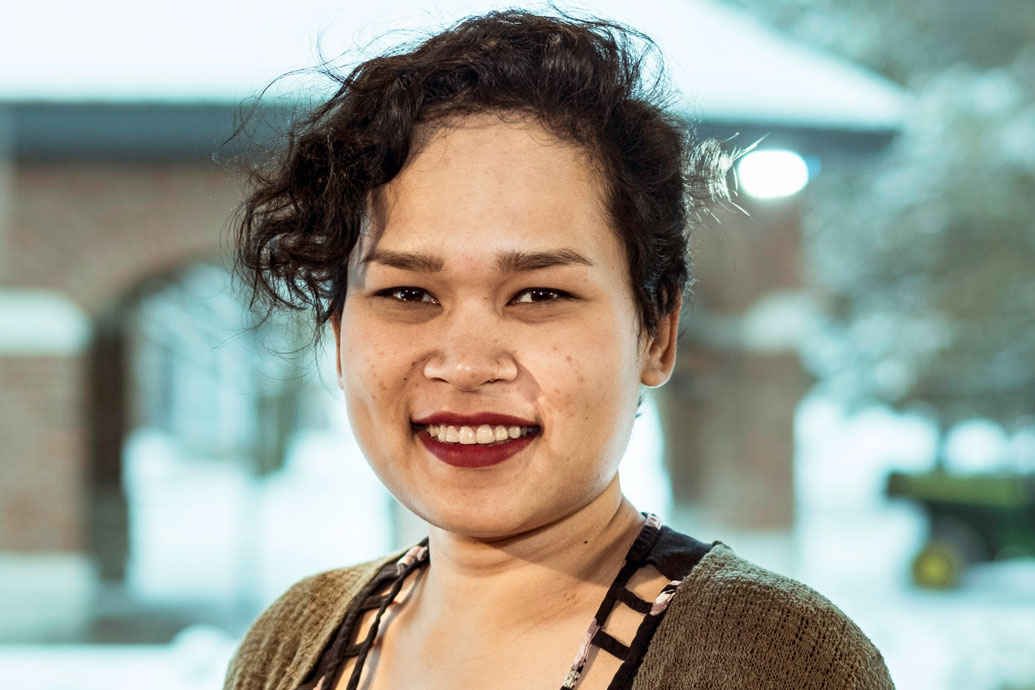 Education
M.A. Candidate, Counseling, Grand Rapids Theological Seminary
B.A., Psychology, Cornerstone University
Research Interests
Trauma, especially transgenerational and racial trauma
How to better serve refugees and victims of sex trafficking
Kim-Kim Seward
Assistant Resident Director of Central Hall
Spiritual Formation & Christian Community
Education
M.A. Candidate, Counseling, Grand Rapids Theological Seminary
B.A., Psychology, Cornerstone University
Research Interests
Trauma, especially transgenerational and racial trauma
How to better serve refugees and victims of sex trafficking
Kim-Kim Seward is the assistant resident director of Central Hall at Cornerstone University. She is also a writer, blogger and a passionate disciple of Christ who feels called to fostering deep connections with people and sharing her love of God with them.
Seward graduated from Cornerstone with a Bachelor of Arts in Psychology and is currently studying counseling at Grand Rapids Theological Seminary. She has served as the director of youth ministry for Kolkata Christian Fellowship in Kolkata, India, and as a CLS aide at D.A. Blodgett – St. John's.
Seward and her husband, Benjamin, live in Grand Rapids, Mich.
Hobbies
Enjoys listening to music and podcasts
Loves spending time with people
Thrives off of deep theological conversations
Want to Learn More About CU?
Connect With CU