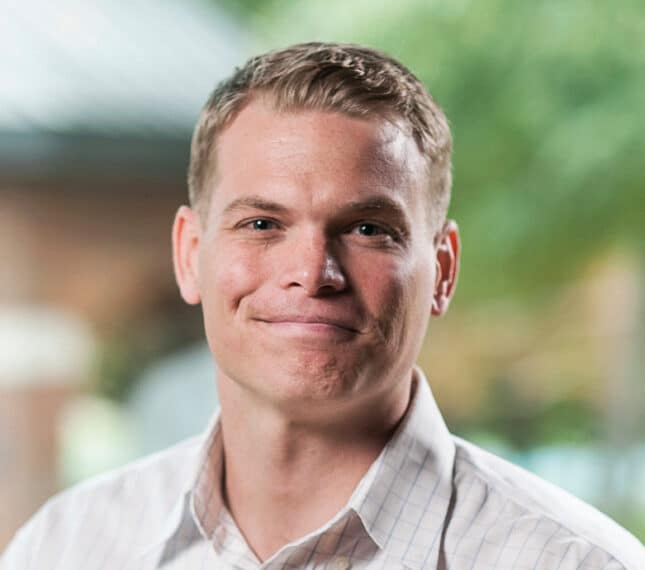 Education
Ed.D. Candidate, Organizational Leadership and Development, Cornerstone University
M.S., Management, Cornerstone University (2015)
B.S., Youth Ministry and Bible, Cornerstone University (2010)
Mark Muha
Director of Community Life
Title IX Coordinator
Spiritual Formation & Christian Community
Education
Ed.D. Candidate, Organizational Leadership and Development, Cornerstone University
M.S., Management, Cornerstone University (2015)
B.S., Youth Ministry and Bible, Cornerstone University (2010)
Mark Muha grew up in Minnesota but moved to Michigan to attend Cornerstone University. Although he anticipated a career in student ministry, after a season of working as a resident assistant in college, he redirected his focus to pursue student development in the university setting. He served for six years as the resident director of Quincer Hall at Cornerstone and enjoys continuing to serve students as the director of community life.
Additionally, Mark teaches as an adjunct professor for Cornerstone and has his master's degree in management. He is married to Joy, and along with their daughter Harper, enjoys the outdoors, running, canoe camping and exploring national parks.
"Serving at CU matters to me because the college years are where so many students are faced with the question of what they are called to do and who they are called to become, and I'm blessed to be able to be a small part of answering both those questions through my role in Spiritual Formation & Christian Community."
Hobbies
RUNNING
CANOE CAMPING
EXPLORING NATIONAL PARKS
Related Research, Posts & More
Want to Learn More About CU?
Connect With CU