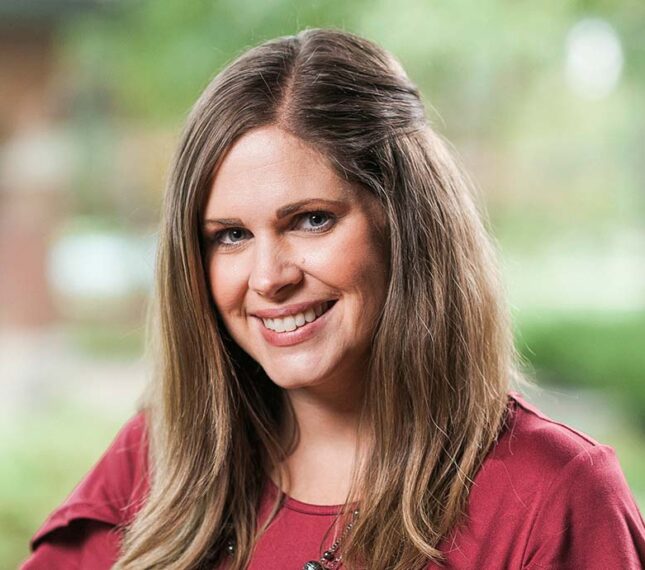 Education
M.A., Counseling/School Counseling, Central Michigan University
B.A., Psychology, Cornerstone University
Research Interests
Career exploration and development
Supporting Gen Z through college and into career
Adolescent development as it relates to education and mental health
The impact of physical health on cognitive and mental health
Mindy Worley
Assistant Director of Academic Partnerships
Education
M.A., Counseling/School Counseling, Central Michigan University
B.A., Psychology, Cornerstone University
Research Interests
Career exploration and development
Supporting Gen Z through college and into career
Adolescent development as it relates to education and mental health
The impact of physical health on cognitive and mental health
Mindy Worley serves as the assistant director of academic partnerships. As an alumna of Cornerstone University, she is thrilled to give back to CU in this way. She is passionate about working with young people as they discover who God has created them to be.
Mindy is a Limited License Professional Counselor. She received her Bachelor of Arts in psychology from Cornerstone and her Master of Arts in counselor education from Central Michigan University. Prior to her current role, Mindy served as the service and career development specialist in Cornerstone's Center for Career and Life Calling.
In her spare time, Mindy enjoys spending time with her husband and three children.
Hobbies
Enjoying creation with family
Connecting with good friends
Holistic health and wellness
Licenses and Professional Memberships
Limited Licensed Professional Counselor
Certified Health Coach
Want to Learn More About CU?
Connect With CU