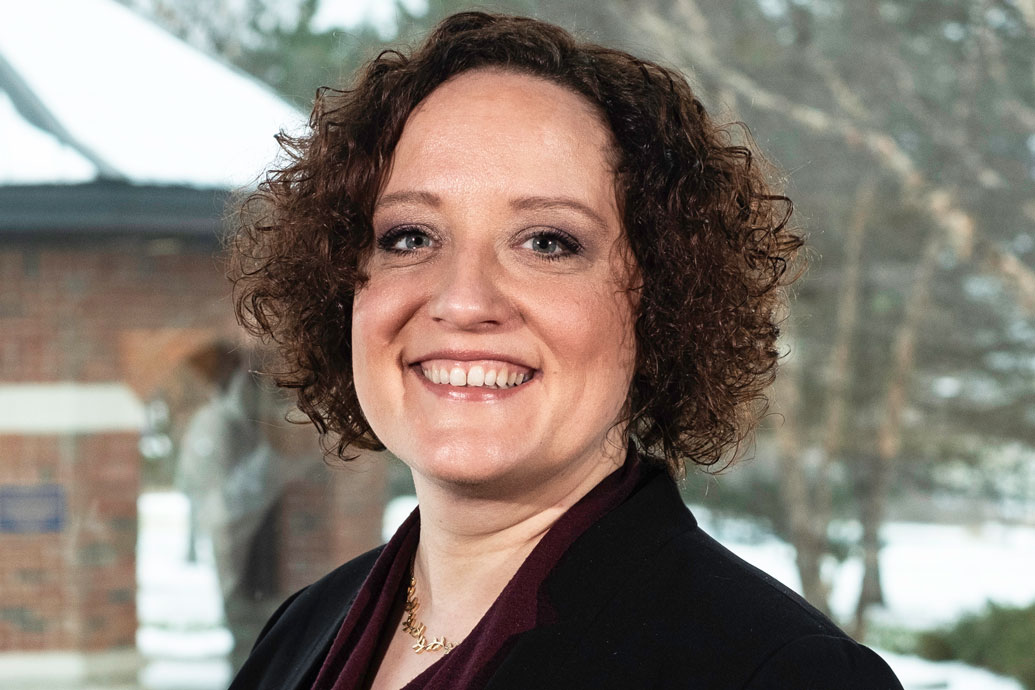 Education
M.F.A., Collaborative Design, John Brown University (2018)
M.A., Christian Studies, Trinity Evangelical Divinity School (2007)
B.S., Art/Graphic Design, Biola University (2001)
Research Interests
Collaborative design & innovation for nonprofits
Theological integration in design
Impact of empathy on innovation and design
Julia Petersen, M.F.A.
Assistant Professor of Creativity and Innovation
Traditional Undergraduate Interdisciplinary Studies Division
Education
M.F.A., Collaborative Design, John Brown University (2018)
M.A., Christian Studies, Trinity Evangelical Divinity School (2007)
B.S., Art/Graphic Design, Biola University (2001)
Research Interests
Collaborative design & innovation for nonprofits
Theological integration in design
Impact of empathy on innovation and design
Professor Julia Petersen joined the Cornerstone University faculty in 2019 and serves as assistant professor of creativity and innovation. Her passion for teaching students how to think creatively and lead with ingenuity is showcased through her involvement in the Creativity & Innovation Honors Institute. She combines her education and experience in art, graphic design, theology and collaborative design with her love for creative problem solving to create a unique classroom experience.
Professor Petersen completed her Bachelor of Science in Art and Graphic Design at Biola University and then went on to receive her Master of Arts in Christian Studies from Trinity Evangelical Divinity School. In 2018, she received her Master of Fine Arts in Collaborative Design from John Brown University, writing a thesis titled "Increasing Theological Integration in Design Education at Christian Universities" which used collaborative design for its methodology.
Prior to teaching at Cornerstone, Professor Petersen served as assistant professor of graphic design at Trinity International University. In her spare time, Professor Petersen also does freelance work in graphic design and marketing.
Hobbies
LEGOs
Visiting museums
Hiking and backpacking
Photography
Travel
Presentations
"Reimagine: Using Design Thinking to Bring Innovation to Honors Programs" (2020) Presentation, MEHA (Mid-East Honors Association) "Renewal" Virtual Conference
"Towards Increased Faith Integration in Design at Christian Universities" (2019) Paper Presentation, CIVA (Christians in the Visual Arts) "Are We There Yet?" Biennial Conference
Want to Learn More About CU?
Connect With CU